First up is "She Against Whom All Others Are Judged"
1975 MIA Fender Precision (DiMarzio P/J w/ 3-way mini-switch, Scaller Tuners and Badass bridge)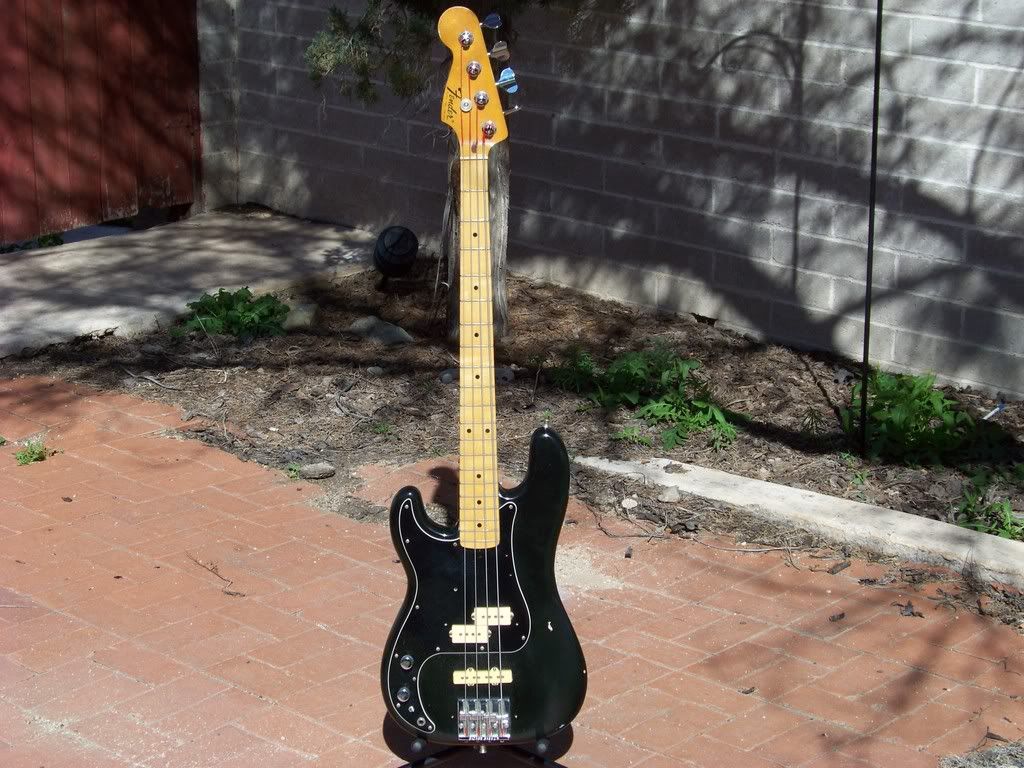 My "Main Squeeze" 1983 MIJ '62RI Jazz (Badass bridge, white pearloid pickguard) This bass has the thinest neck I've played, even thinner than a Geddy Lee sig.
Squire/Warmoth got the body off ebay for $40 and the neck is a Warmoth Jazz bound & blocked. SD quarterpounders (wired V/V/T, I hate blend pots), Gotoh bridge, Schaller tuners.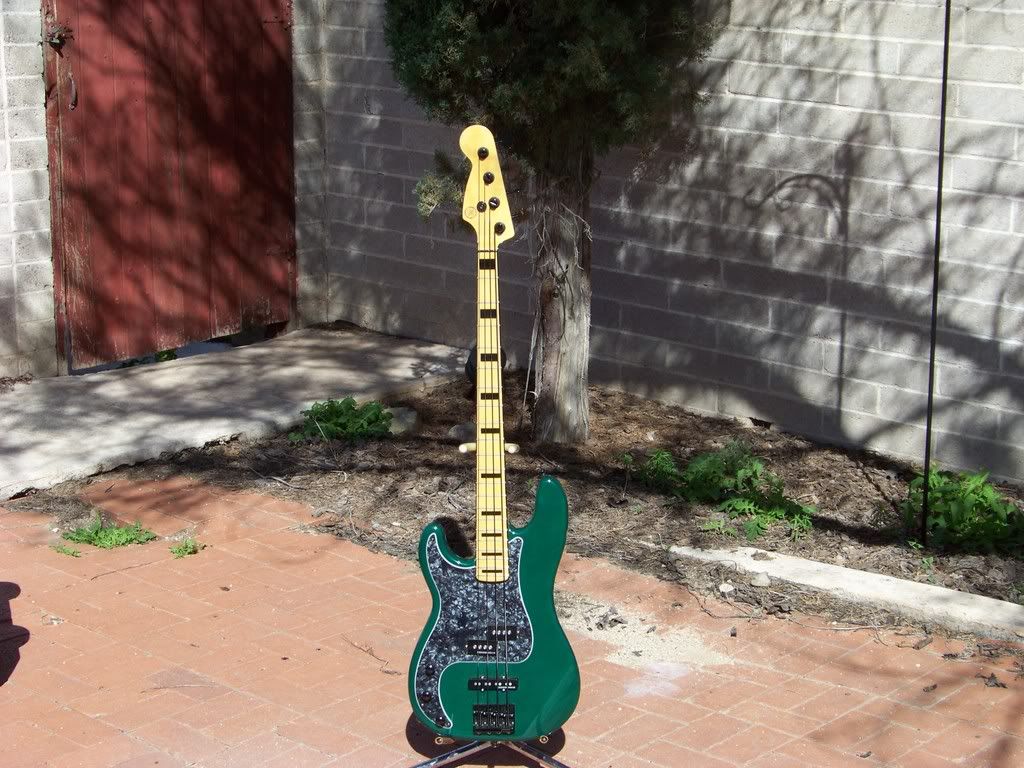 Squire Pbass Special fretless. Picked this up new in GC for $100 and converted to fretless. The neck was warped and lost quite a bit of wood in the leveling process. I think it effected the tone so I have a Warmoth maple/maple fretless (no lines) on the way. SD 1/4P and Hot Stack J, Black pearloid pickguard.
1983 Yamaha BB400. Completely stock. wears TI flats. Great sounding bass, deep, warm and woody.
2004 Warwick Rockbass Corvette, I usually keep this one strung piccolo.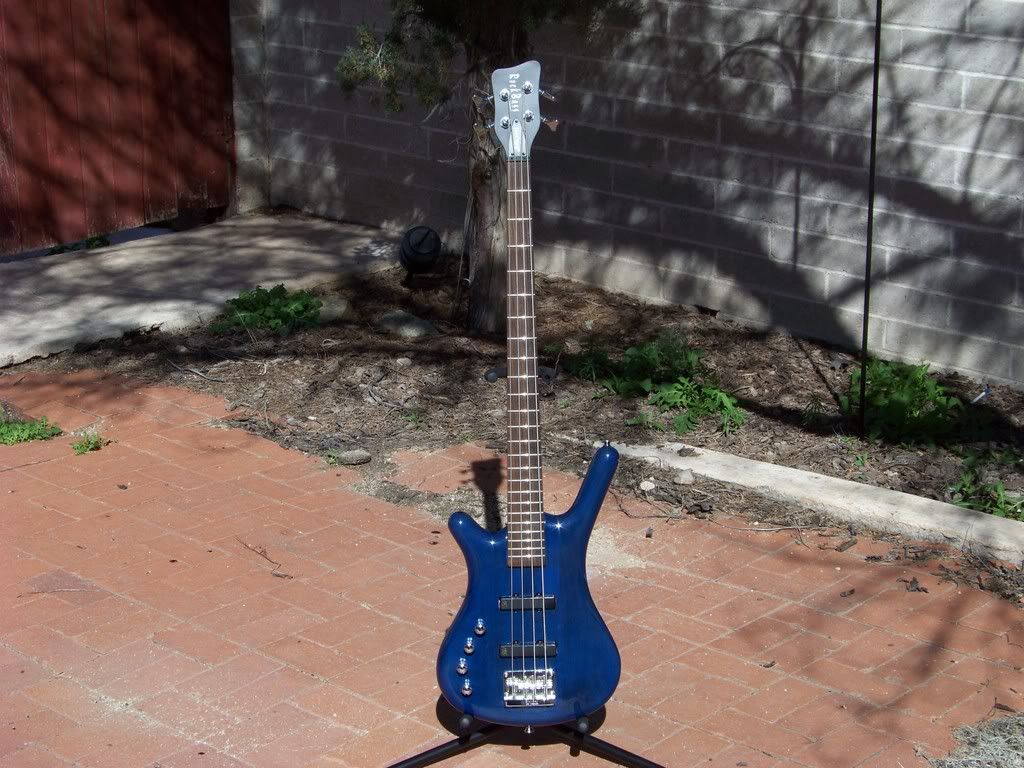 Schecter Stiletto Elite 5, My only 5 string (yet!)
Not shown are:
A bass I built in high school woodshop. I is a poor imitation of an Alembic M1 and is even short scale. One of these days I intend to do some intensive work on it and presentable.
A black MIM Jazz I just aquired for $95. I will have to replace the neck and will refinish it in Daphane blue with matching headstock.