this build
finally
shipped out a couple weeks back. sometimes even the most rehearsed workflows get hit with disruptions, but good things come from them if we're looking in the right places
I have been shipping out all of my inlay work to an artist in NY who does very high-end work for acoustics. a typical turn time was running 6+ months from when I made contract arrangements to when a neck arrived back at my shop door, and that could be significantly longer if he got hit with a large order from his main BIG $$$ acoustic clients. while waiting for notification that he was ready to receive shipment, I discovered a new source for inlay work - but they had not done wooden inlays before and requested time to experiment to ensure the work they sent me would hold the course after it was in the customer's hands. good news is that I now have a new inlay shop, their pricing is just about half of what the previous shop charged, and their turn time averages 6 weeks.
on top of this, my paint shop spent far more than quoted time working the new candy orange color to match images I received from the bassist commissioning this build ... and that took almost 6 months to get this back from them (vs. the typical 6-8 week turn time)
this was one of the three units that didn't get completed before the shop move. it's embarrassing how long it took to get this bass out the door an into the hands of the new owner
thankfully they were beyond incredible with patience!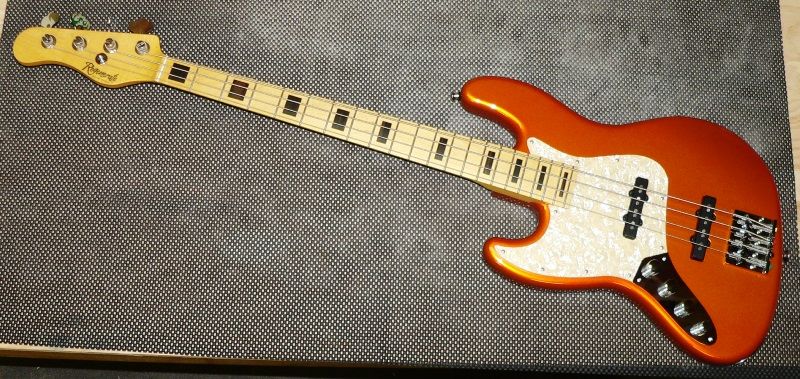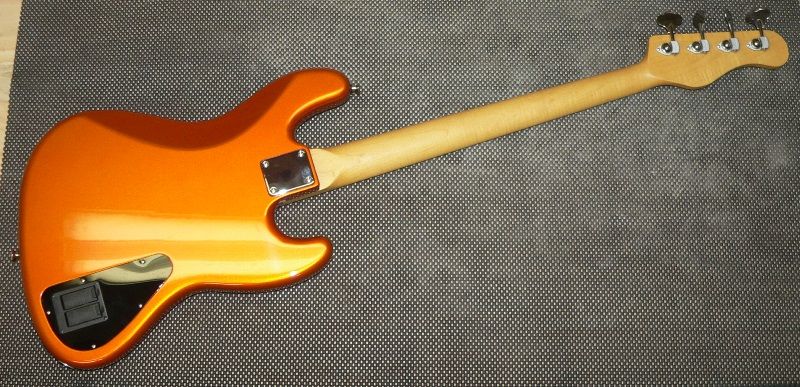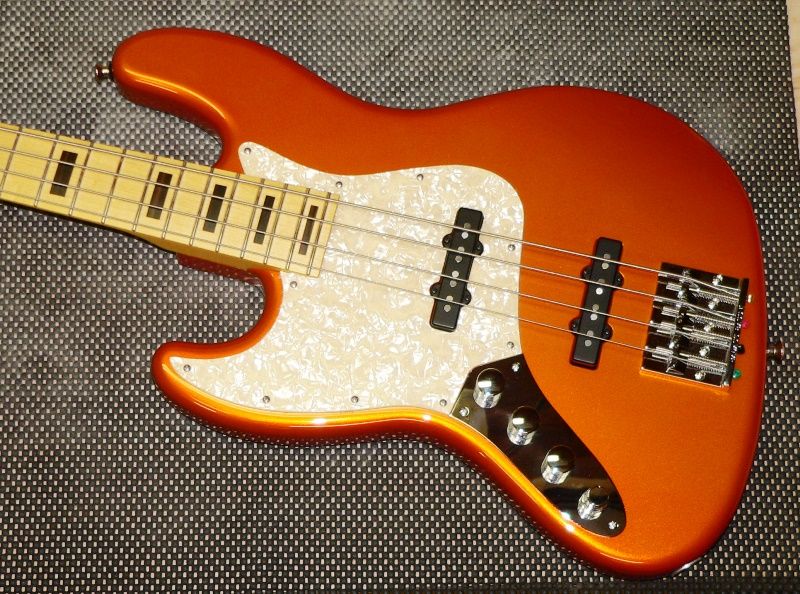 all the best,
R